posted on 1/10/22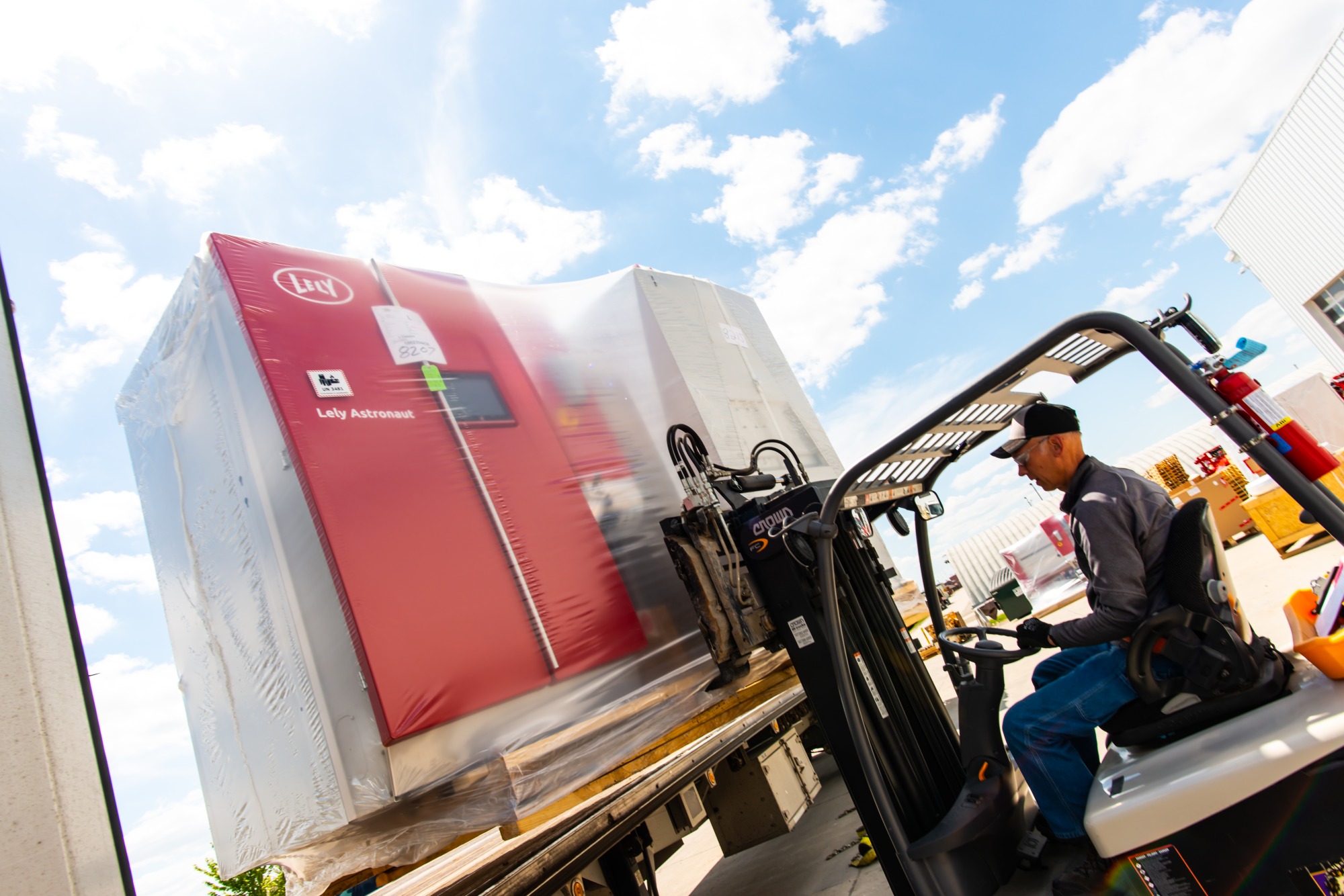 The Greater Des Moines Partnership has announced the winners of the 2021 Economic Impact Awards. The Economic Impact Awards recognize Greater Des Moines (DSM) companies that have had a significant influence on the local economy in terms of job creation, capital investment and facility expansion. First presented in 1982, the Economic Impact Awards originated to recognize and honor those companies who had made a significant contribution to the economic vitality of Greater Des Moines. Over the last 39 years, dozens of companies have received the Economic Impact Award.
The 2021 Economic Impact Award winners are:
Des Moines Industrial
Des Moines Industrial (DSMI) was formed in May 2019 to carry out a concept for a transloading facility that dated back to 2013. Through the U.S. Department of Transportation (DOT), the Des Moines Metropolitan Planning Organization secured $11.2 million in funding, managed by the Federal Railroad Administration (FRA). DSMI's general contractor Ryan Companies broke ground on March 1, 2021 and will have the initial design operational on Jan. 1, 2022. Phase 1 of the logistics park is 40 acres, with a 115,000-square-foot warehouse, 15,500+ feet of railroad track and 10 acres of external laydown area. It will be connected to four rail carriers: Iowa Interstate, Norfolk Southern, BNSF and Union Pacific. DSMI will provide domestic and international shippers unparalleled "flexible freight" solutions in DSM, with warehousing, trucking and multi-carrier railroad options.
Helena Industries, LLC
Helena Industries, LLC (HI) is a service company that specializes in creating and delivering value for manufacturing customers. HI is currently one of the largest chemical toll manufacturers in the U.S. with more than 60 years of chemical manufacturing experience. During a 16-month period (spanning 2020), HI erected five new structures and expanded its footprint from 50 to nearly 100 acres. These buildings include a 200,000-square-foot commercial warehouse (RAPIDS), a new main entrance and guard house, a utility building, a 35,000-square-foot process building and a 105,000-square-foot process, tank farm and bulk loadout facility. These projects were completed to further expand HI's agricultural manufacturing capabilities and provide more and better service options for their global customer base.
i2-tech
i2-tech is a custom injection molder of plastic components and sub-assemblies serving the global markets for agriculture, medical, automotive, construction and recreational vehicle industries. Its factory has been operating out of West Des Moines since 1960. Early in the pandemic, i2-tech's customer base asked for increased capacity and a quick decision had to be made to expand the company's operations. Management determined the fastest and most efficient way to meet this new demand was to double the size of its offsite warehouse and re-purpose an existing warehouse connected to its current molding facility. These two projects combined to add 15,000 square feet of manufacturing space and 50,000 square feet of offsite warehousing, which are located just blocks from each other. This expansion enabled i2-tech to add 10 new molding machines, including the largest injection molding machine in Iowa, and resulted in capacity increases of more than 30%. Since July 2020, i2-tech has added 130 employees with the need to add 50 more in 2022.
Lely North America
Lely North America, part of the Lely Group, Maasluis, NL, is recognized for ground-breaking innovations in dairy and livestock automation and through its vision of "Creating a Sustainable, Profitable and Enjoyable Future in Farming." As an international, family-owned business, Lely has been a leader in the dairy industry for more than 25 years and remains the only dairy automation company producing robotic equipment in North America. Both in 2011 and again in 2020, Lely chose to expand and solidify its commitment to the Central Iowa landscape, which can be seen in the new "Lely Park" campus near Pella. This 65-acre campus will serve as Lely's new North American headquarters and its only manufacturing site outside of Europe. This $23 million dollar expansion is the first of what will be several phases of growth and capitalizes upon the local and statewide support of growing manufacturing companies, excellent workforce availability and central location to the organization's target market.
Mrs. Clark's Foods
Mrs. Clark's Foods has manufactured liquid food products in the DSM region for more than 90 years. The company's commitment to quality has enabled its success producing products that include mayonnaise, juices, salad dressings and BBQ sauce for various highly regarded brands. Products are distributed to schools, retail stores and food service shelves across the U.S and internationally as far as the Mediterranean. To increase capacity and meet growing demand, Mrs. Clark's has expanded its existing Ankeny plant by 60,000 square feet. The new warehouse space brings the company increased efficiencies with features including a new shipping dock, 10,000 square feet of refrigerated space, and an additional break room for its growing staff. The team will grow 15% in order to fulfill the increased output made possible with the expansion.
Premier Tech
Among the largest packaging equipment manufacturers in the world, Premier Tech is committed to creating sustainable solutions that help improve the efficiency of manufacturing facilities in the nutrition, agricultural, industrial and organics market sectors. The company offers a wide range of solutions, from weighing, feeding, bagging and case packing to palletizing and load securing. In 2017, Premier Tech acquired Prairie Engineering, a leader in the agricultural processing industry. With the company's unique knowledge of seed and grain quality issues, Premier Tech designs facilities as well as processing and conditioning lines with customers in mind. Premier Tech also integrates innovative and high-value systems leveraging the full potential of robotics. One such facility is a multi-year project that Premier Tech is completing for Wyffels Hybrids that will make its facility one of the most automated and technologically advanced seed facilities in the world.
Vermeer Corporation
Pella-based Vermeer Corporation is a manufacturer of industrial and agricultural equipment, feeding and fueling communities, managing natural resources and connecting people to the daily necessities of life. On July 19, 2018, an EF3 tornado struck the Pella campus, leveling nearly 400,000 square feet of buildings. Most importantly, no lives were lost in the extreme devastation. Vermeer took the opportunity this crisis presented and began to invest in the resources teams needed to do their work well. First, Shop 48, a facility dedicated to engineering innovation and named with a nod to the company's founding, was built. Following that, an all-new Eco-Center focused on managing the company's materials and resources safely and sustainably was built. And in 2021, Plant 7, an all-new, 500,000-square-foot state-of-the-art facility, was completed.
About the Greater Des Moines Partnership
The Greater Des Moines Partnership is the economic and community development organization that serves Greater Des Moines (DSM), Iowa. Together with 24 Affiliate Chambers of Commerce, more than 6,500 Regional Business Members and more than 365 Investors, The Partnership drives economic growth with one voice, one mission and as one region. Through innovation, strategic planning and global collaboration, The Partnership grows opportunity, helps create jobs and promotes DSM as the best place to build a business, a career and a future. Learn more at DSMpartnership.com.