Navigate your future
Enjoy Red Rock area living.
Navigate your future
Make Marion County your home.
Navigate your future in Marion County, Iowa where entrepreneurs achieve their dreams and over 7,500 talented people make innovative products sold around the globe. The Red Rock Area is where life is focused on family, connected to nature and just simply remarkable.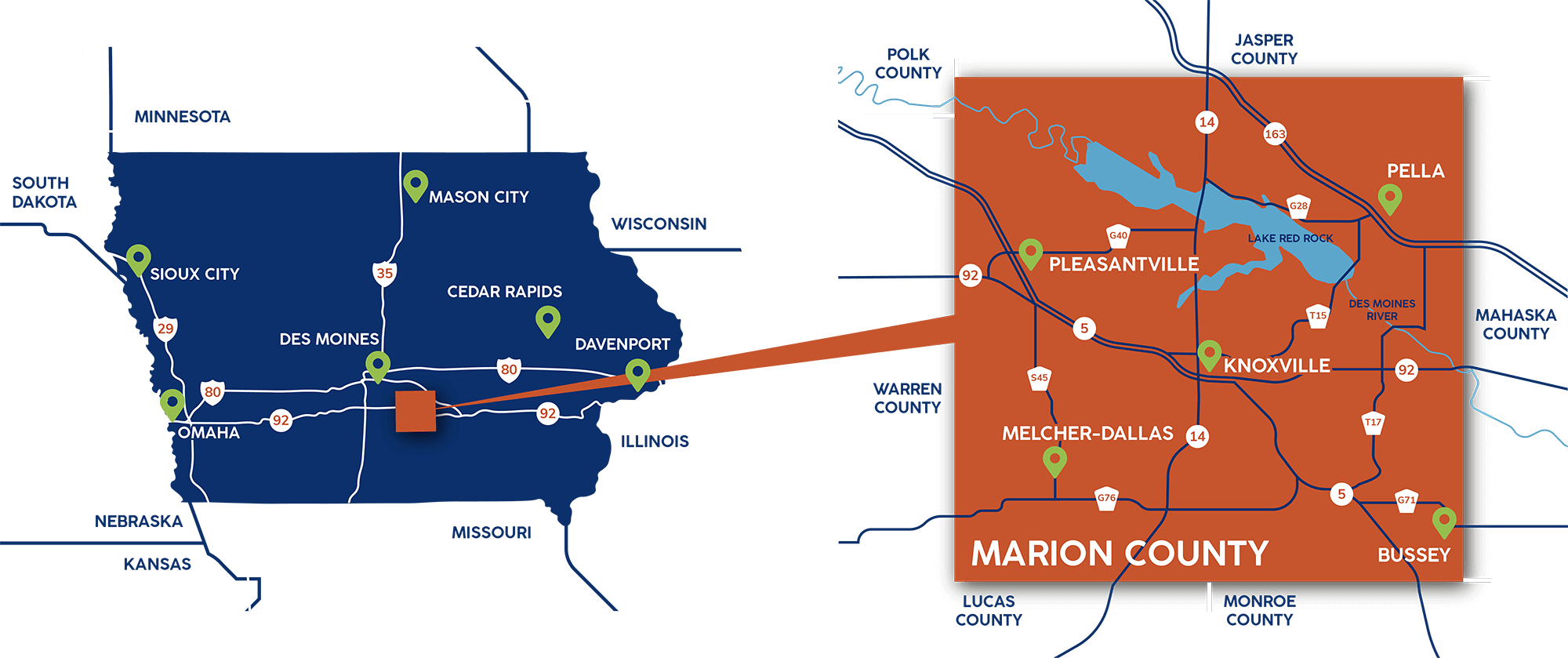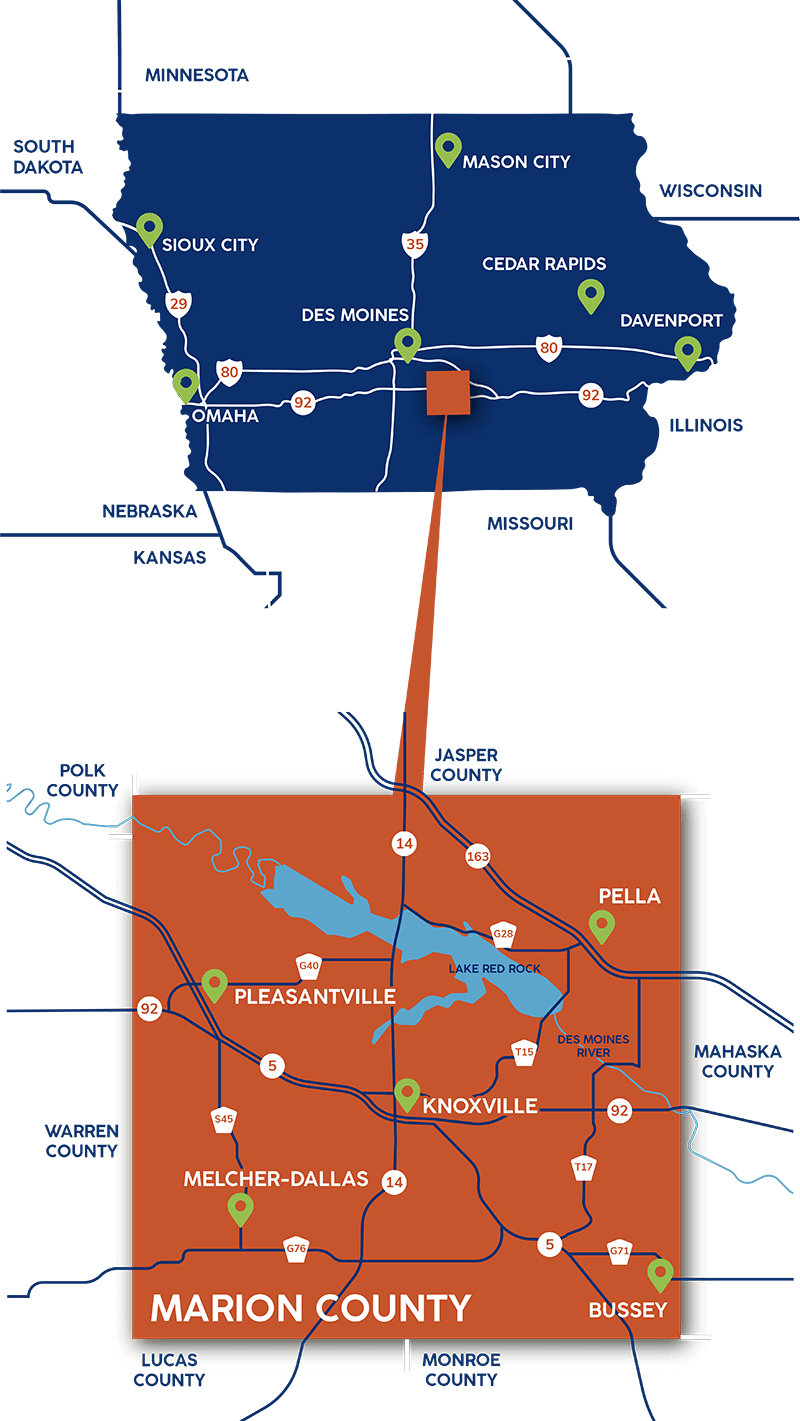 Your Dream Home Awaits
Looking for a home that meets your needs? Check out some of our new housing developments that are underway for townhouses, single family homes, and senior housing options. If you would rather flip an older home, we have those also. The housing market in the Red Rock Area has been growing and just might be the place where your dreams can come true. Great schools, caring communities, Lake Red Rock lifestyle and amazing careers.
Did you Know?
4 out of 10 Marion County residents over age 25 who have a degree beyond high school.
Source: US Census