Navigate your future
Make Marion County your home.
Navigate your future
Start your business in Marion County.
Navigate your future in Marion County, Iowa where entrepreneurs achieve their dreams and over 7,500 talented people make innovative products sold around the globe. The Red Rock Area is where life is focused on family, connected to nature and just simply remarkable.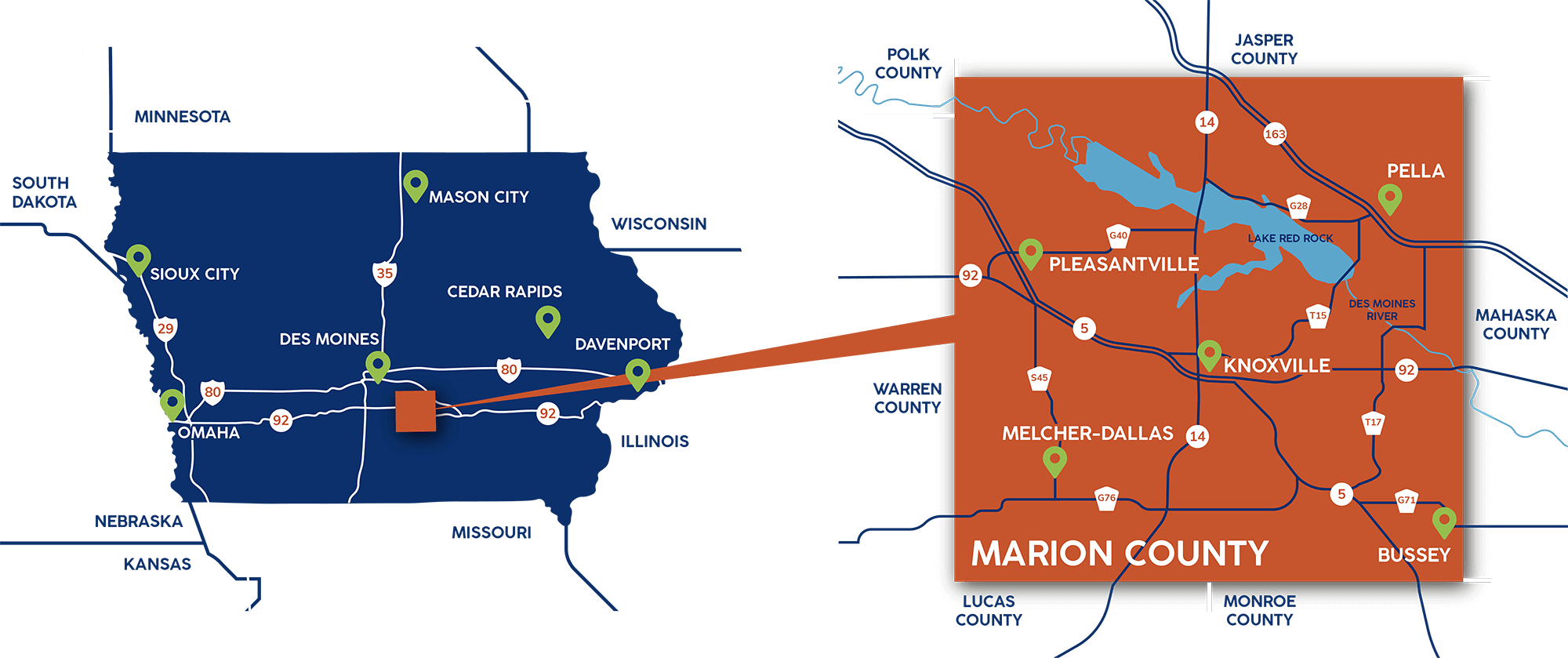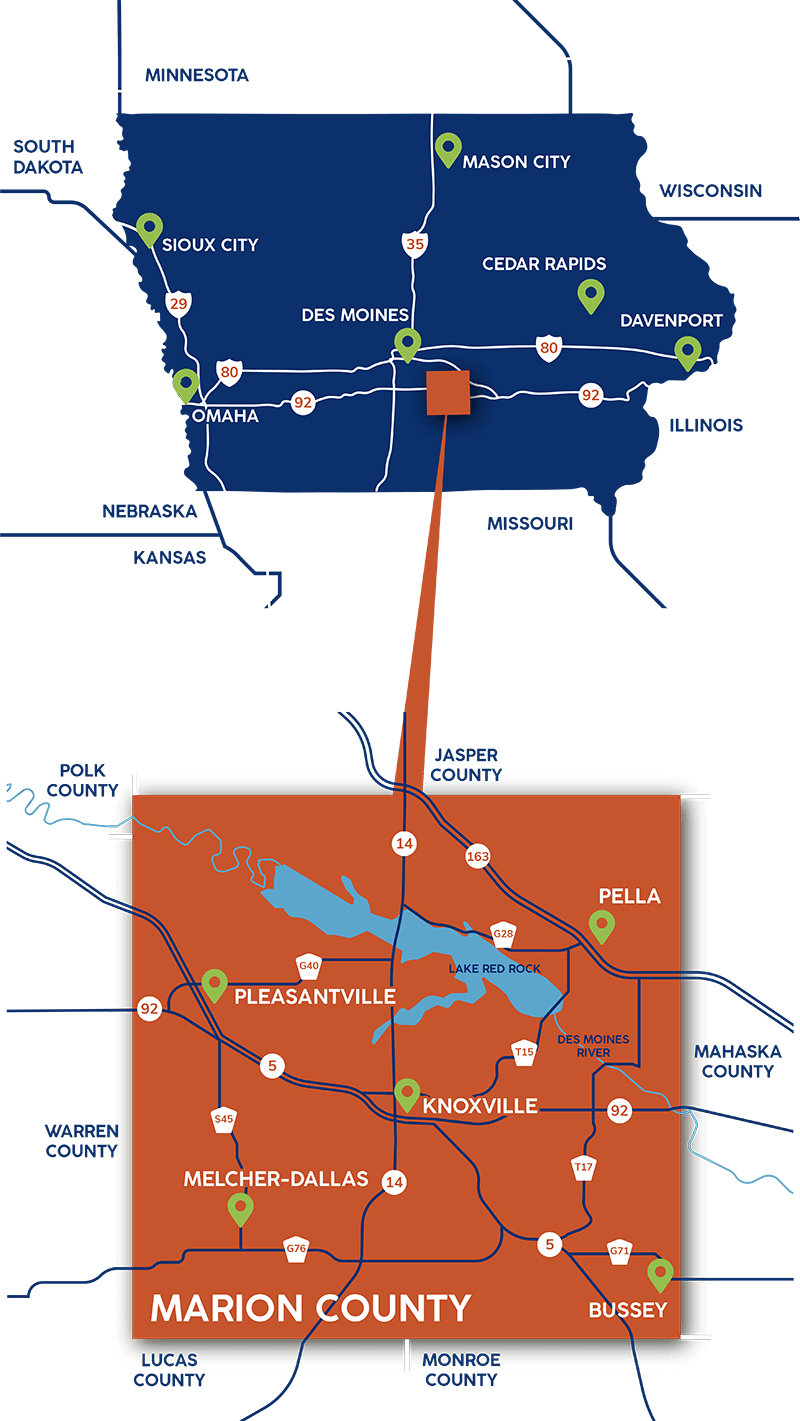 Make Your Move from the City
Living in a lake area has its advantage... if you yearn to hear birds singing in the morning and twigs snapping under your feet as you hike the woodlands, you are ready to move here where over 50% of our population lives within a half mile of a park. Unplug from the congestion and crime of the city to live your life more moonlit. We have companies that make things sold around the globe, so you don't have to sacrifice your career... just the headaches of city living.
Did you Know?
Weiler Corporation makes 5 different product lines of commercial pavers.