posted on 3/29/23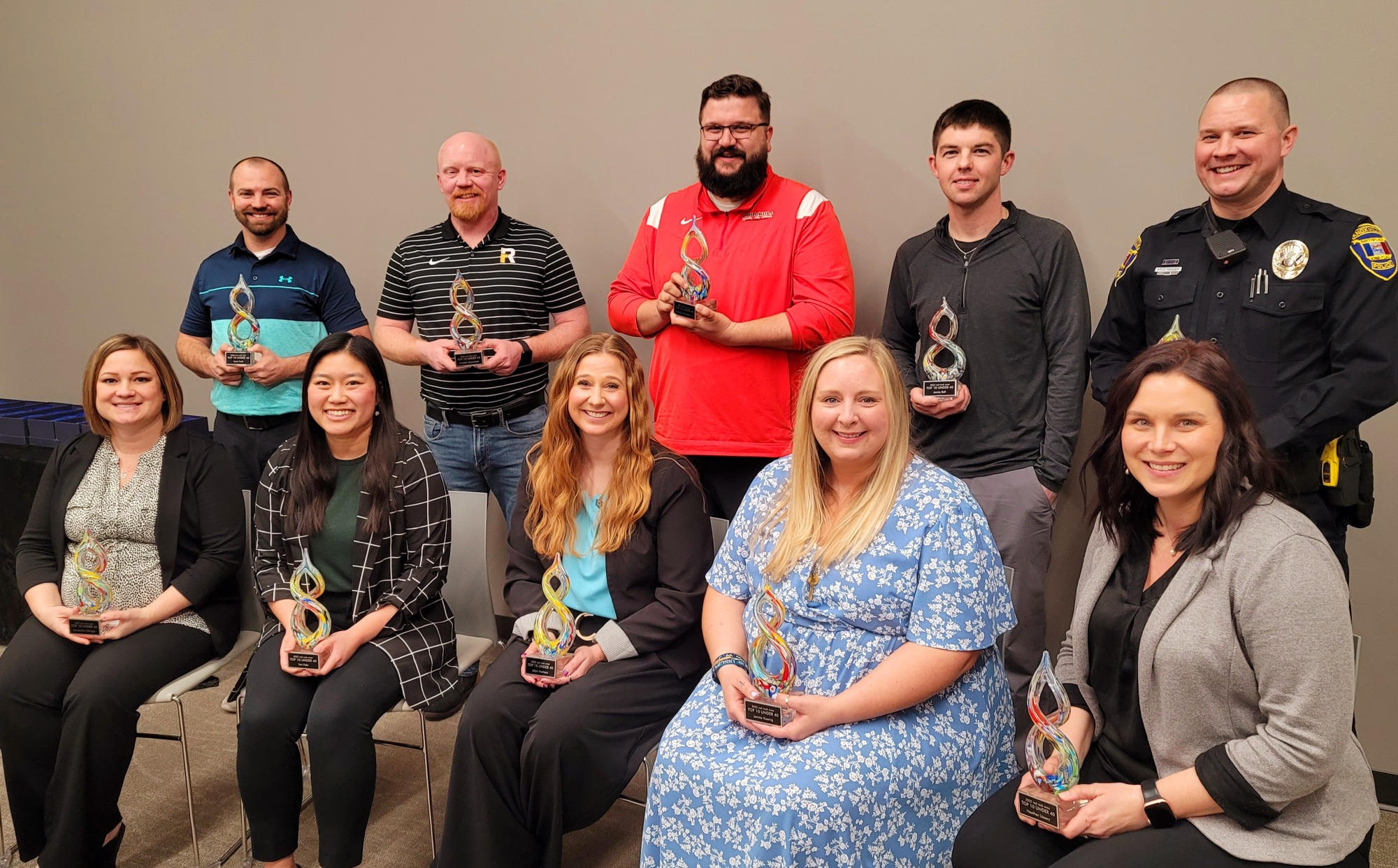 Marion County Development Commission Announces the Red Rock Area Top 10 Under 40 for 2022
The Marion County Development Commission (MCDC) recently presented ten young professionals from Marion County with the Top 10 Under 40 award for 2022. The MCDC created these awards to honor young professionals and share their stories to inspire others. "Showcasing our young professionals illustrates the tremendous opportunity in the Red Rock Area for both personal and professional growth," said Carla Eysink, MCDC Executive Director. "Young adults are taking an active role in shaping the future of our companies and our communities." These young professionals were nominated for the awards and a panel of judges made the final recommendation to the MCDC commission. This year there were over 50 individuals nominated for the awards.

The 2022 Top 10 Under 40 recipients are:
Jamie Ball, General Manager at Higher View Enterprises, Inc.
Jamie is also involved with the Iowa chapter of Best Christmas Ever, 100 Men on a Mission, pet therapy and presentations at schools on racing/sportsmanship
Tori Fyfe, Assistant Director, Community-Based Learning at Central College
Tori has participated in Americorps service learning, Little Dutch Academy, Work of our Hands and Bethany Christian Services as a volunteer.
Jolyn Hartson, Executive Assistant and HR Coordinator at Pella Cooperative Electric Association
Jolyn is involved with the SHRM chapter, PACE Alliance, the Cooperative Leadership in Iowa Program and First Church.
Randall Jarzombek, Owner of Randall Roofing
Randall is volunteers as a coach for youth sports, 100 Men on a Mission and Third Church Sunday School program.
Kyler Keller, School Resource Officer at the Knoxville Police Department
Kyle is active in the Iowa Association of School Reserve Offiers, Helmet & Hotdogs event, Knoxville Police Department 5K and the youth food initiative in Knoxville.
Jennie Koenig, Co-Founder of the Pleasantville Youth Initiative and Social Media Director at Celebrate Church
As co-founder of the Pleasantville Youth Initiative, Jennie has planned events for teens, helped with the summer meals for kids and the I NEED Program. She has also been a youth sponsor for teens at Celebrate Church.
Samantha Ollinger, Health Insurance Agent & Silent Sports Agent at McKay Group
Samantha has worked to coordinate donations to the Knoxville Adopt a Family program and the Panther Pantry. She is also involved as a volunteer at New Covenant Church.
Andrew Schneider, Pella News and Sports Director at KNIA-KRLS
Andrew traveled with the Pella Marching Dutch to the Rose Bowl Parade to provide stories about the experience. He spends extra hours working to bring the stories of area athletes, coaches and directors to the air.
Scott Treft, 3rd Grade Teacher at Pella Community Schools and Technical Director at Iowa Rush South
Scott enjoys participating in the Tulip Time parade, coaching youth sports, the Kerstmarkt and developing a Futsal court for year round soccer as well as volunteering at Trinity Reformed Church.
Heather Ussery, City Manager for the City of Knoxville
Heather volunteers at the Grand Theater, Library addition, Knoxville Raceway and working to redevelop the VA District.
Nominations are accepted each year starting in November for this honor at marioncountyiowa.com.